About Influenza (Flu)


The flu is a contagious respiratory illness that is caused by more than one type of influenza virus strains. The flu can cause mild to severe illness in individuals and in some cases can lead to death. Certain individuals are at a high risk of developing complications from the flu, including the elderly, children, and people with chronic medical conditions (e.g. asthma or diabetes). Most people that are healthy will recover from the flu with no serious problems.
For more information call our flu hotline at
(216) 664-4621
to find out more information on our seasonal flu vaccination schedule.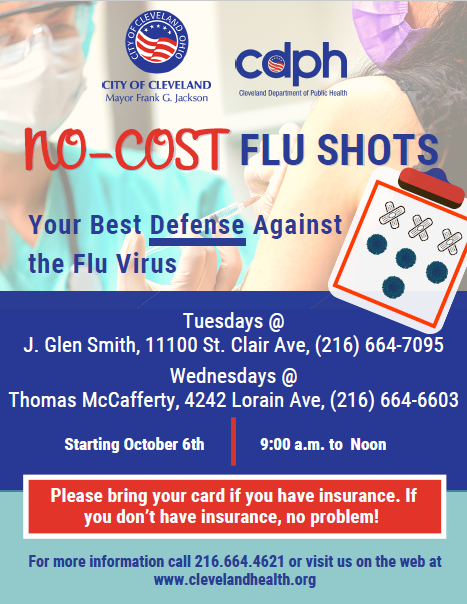 Download Flu Flyer (English),
Click Here!
Download Flu Flyer (Spanish),
Click Here!
---