CLEVELAND DEPARTMENT OF PUBLIC HEALTH


Healthy Cleveland

The Healthy Cleveland Initiative, launched in the spring of 2011, aims to reduce health disparities in the city of Cleveland and improve quality of life for every resident in Cleveland. The Healthy Cleveland Resolution passed by Cleveland City Council in 2011 outlines the framework for tackling the root causes of the health disparities which exist between urban and suburban communities and is built upon the pro-active engagement of Cleveland's four healthcare systems: Cleveland Clinic, MetroHealth, Sisters of Charity Health System and University Hospitals.

To date, the Healthy Cleveland Initiative implemented expanded smoking bans and ramped up the city's system of community gardens. It has created streets which serve motorists, bicyclists, pedestrians and transit riders and ensures our schools have adequate facilities and the budget to purchase, prepare and serve healthy foods. The initiative also addresses violence as a factor to the overall health of the community.

By taking preventative measures, and working to educate the community, we can create a Healthy Cleveland.


Welcome

Cleveland Department of Public Health (CDPH) is the local public health agency for the City of Cleveland. Formally established in 1910, the department is charged with improving the quality of life in the City of Cleveland by promoting healthy behavior, protecting the environment, preventing disease, and making the City a healthy place to live, work, and play. The Cleveland Department of Public Health is made of a range of programs providing clinical, environmental, health promotion, and population-based services. The department has an annual budget of $21 million and is staffed by 180 full- and part-time employees.

CDPH ensures a high quality of resources and services through various partnerships in the greater Cleveland community. For example, CDPH has initiated and maintained working relationships with Case Western Reserve University, Metro Health Medical Center, Veterans Affairs Medical Center, Cuyahoga County Board of Health, Lakewood and Shaker Health Departments, the Center for Community Solutions and others. These partnerships provide the cornerstone of successful preventive public health care services to meet the needs of the residents of the City of Cleveland and throughout the Greater Cleveland community.

Thanks again, we look forward in having you back each and every day!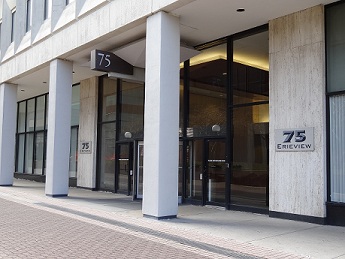 Cleveland Department of Public Health - 75 Erieview Plaza



Recent Reports:





Community:



CDPH supports the community and is available for free trainings, health screenings services, and program materials.

Community Events



Kids Connection:



A resource for kids, with kid-friendly games, information and other interactive features.

Read More